Room 5.43, Trinity Biomedical Sciences Institute, Trinity College Dublin, Pearse Street, Dublin 2 [email protected] 086 8212659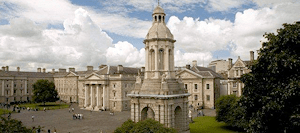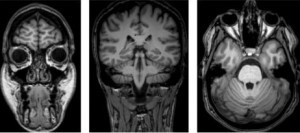 Welcome!
Research Motor Neurone (RMN) is a charitable organisation based in Trinity College Dublin. The purpose of the Foundation is to support research in Motor Neurone Disease (MND), also known as Amyotrophic Lateral Sclerosis (ALS) undertaken by Trinity's MND research group.
MND research in Ireland is led by Orla Hardiman, Professor of Neurology at Trinity College Dublin and a world authority on MND and related neurodegeneration.  Professor Hardiman is also the Health Service Executive (HSE) National Clinical Lead for Neurology.
Read our 2019 Newsletter for an overview of key events and research involving RMN over the last 12 months.
If you are interested in making a donation please click on the below link to donate directly and safely via credit card or to set up your own fundraising

LATEST NEWS…
   RMN Golf classic fundraising success!
The fundraising event organised by MND patient Pat Fogarty at Dromoland Castle was a massive success, raising €90,000.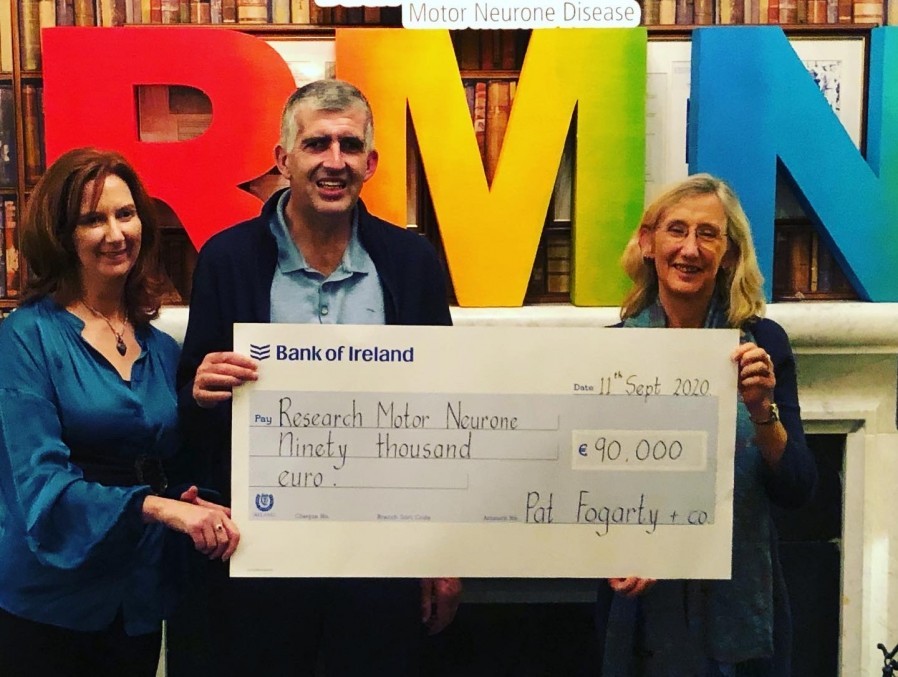 ( Pictured left to right: Pat Fogartys wife, Deirdre, Pat Fogarty, Professor Orla Hardiman)
We are overwhelmed by the support shown by Pat Fogarty and all those who attended his fundraiser, which culminated in raising €90,000 for MND research. The event took place on the 10th and 11th of September at Dromoland castle and was a great success. We recognise that many families are facing financial difficulties due to the Covid-19 pandemic, and so the support that has been shown is very touching, and we as a lab are extremely grateful. Thank you to all those who contributed, this hefty sum will surely help us get closer to understanding MND!
Advice regarding the MND Service during the Coronavirus Crisis 

We understand that this is a very difficult and frightening time for everybody.
To make sure that people with MND continue to receive excellent care, our clinical and research doctors at TCD, along with doctors and nurses providing the national MND service in Beaumont Hospital and Cork University Hospital will join forces with the IMNDA Nurses to provide ongoing phone and telemedicine care, along with home visits throughout the country.
This team will comprise 3 consultants, 4 Registrars, 6 nurses and a specialist physiotherapist along with our regular multidisciplinary teams.
If you have any concern you can call your IMNDA or Beaumont MND nurse.
We also provide a full time out of hours telephone service for emergency advice relating to COVID 19 and MND.
Emergency phone number: 087 4393213
If you have any concerns you can also email [email protected]
Watch Your Back MND Initiative!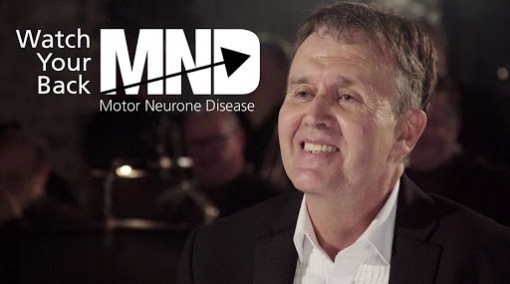 The hugely successful Gala Dinner held in September 2019 was delighted to host the launch of Roy Taylor's 'Watch Your Back MND' campaign and music video to raise funds specifically for MND research.
Roy and his son Terence aim to raise funds for the following:
Develop new effective treatments for MND.
Fund more inclusive, better-designed clinical trials for MND.
Support research into developing more objective outcome measures to allow for more accurate measurement of disease progression and treatment efficacy.
Please CLICK HERE to read more about Roy's journey and his ongoing fundraising events!

An International Collaboration To Find Effective Treatments For Motor Neurone Disease
TRICALS is the largest research initiative to find a cure for ALS to date. 40 top research centres in 14 countries have joined hands with patient organisations and fundraisers to reach one goal: find effective treatments for ALS. learnmore by clicking the links below!
Research Motor Neurone (RMN) was founded in 2007,  for the purpose of promoting and facilitating research into the causes and treatments of motor neurone disease (MND), also known as ALS. RMN also strives to increase awareness of this incurable disease at both a national and international level.
Ongoing research is needed to discover the cause, treatment and methods of improving quality of life for MND sufferers and their families.
The generous support from our donors helps us make progress in finding ways to help those who suffer from this debilitating condition. It is through the fundraising endeavours of all our sponsors that essential funds are raised to support RMN and our ongoing vital research. Thank you all for your kindness and continued support.
Charity Number: CHY 17822
Registered Charity Number: 20067076