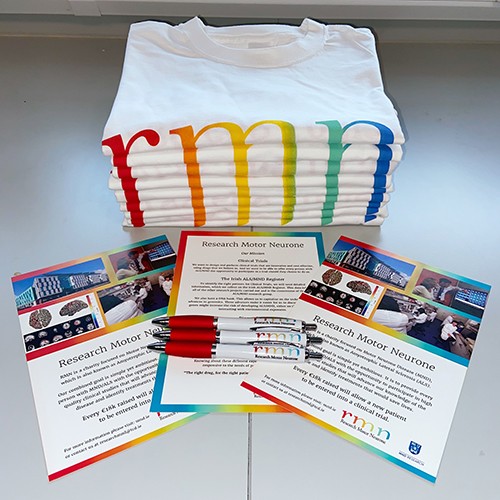 If you have a fundraiser in mind please give us a call today on 086 8212659 and we would be delighted to facilitate your event in whatever way possible – from sponsorship cards, t-shirts and flyers to help in promoting your proposed event.
Many groups have raised vital funds over the years through sponsored walks, mini marathons, spinathons, golf classics, race nights, music nights, vintage auctions, mountain climbs, bag packings, coffee mornings and many many more inspiring and creative events. To all these individuals and communities, we are most grateful for your generous support.
Remember the main aims of our campaign are to increase awareness of MND and to fund vital research in the area. However, we hope that all of our sponsors seek some fun along the way through their various events and sometimes personal challenges.
Monies raised through fundraising events encourage talented researchers to participate in MND research projects and hence advance our understanding of MND.
A massive thank you to all the people who have donated to RMN in the past. It is through the fundraising endeavours of all our sponsors that essential funds are raised to support RMN and our ongoing vital research. Thank you all for your kindness and continued support.
Please pick up the phone today to get involved and help us on our quest towards a better understanding of MND and its causes.